New features included in this release:
New Project Homepage (Weather, Map, Photos, and more)
The project homepage has been updated to include more relevant and personal information to help you be more efficient on your projects. The project homepage now includes:
Favorite Form Types
Action Items assigned to you on the project
Workflows in your court on the project
Recently Created Forms
Recent Photos
Project Weather & Forecast
Project Location
Read more about your new project homepage here.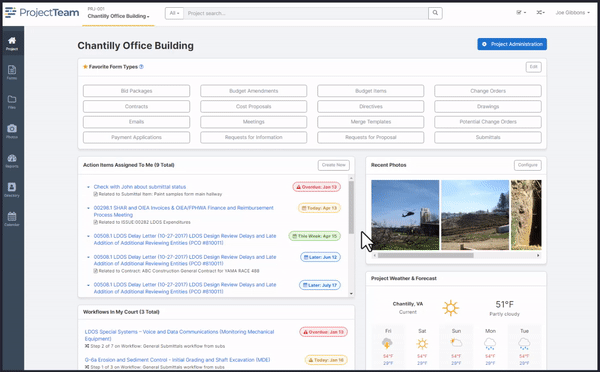 Inline editing in form logs
In form logs, we've added the ability to edit directly from your log view instead of having to navigate back and forth between forms.
To put a row in edit mode, simply double-click the row. You can open multiple rows at a time and then click the Save button to save your changes. Read more about "Edit in Log" here.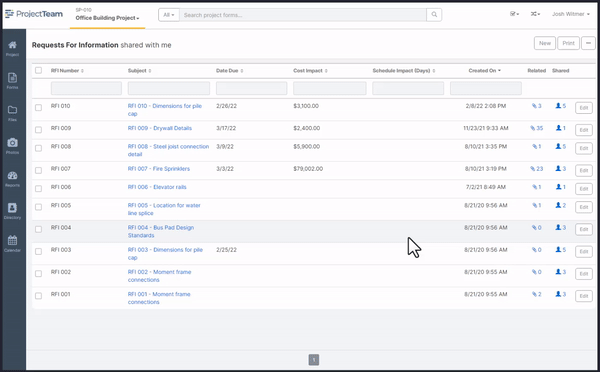 Form log improvements (sticky headers and horizontal scrolling)
When scrolling down to find information on your form logs, the table header will remain on screen making it easier to understand where you are in your data. Also, if you have more columns than can fit on the screen, you now have a horizontal scroll bar that shows above the log footer which allows you to scroll left and right through your data.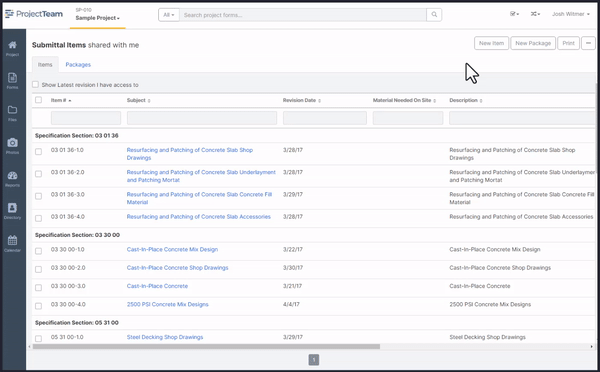 Sticky headers for collections in fullscreen view
Similar to sticky headers in logs, we've added sticky headers to collections in fullscreen mode. This is most useful for collections that how a lot of data such as Contract Schedule of Values, Payment Application Item Breakdown, and the Potential Change Order Cost Breakdown collections.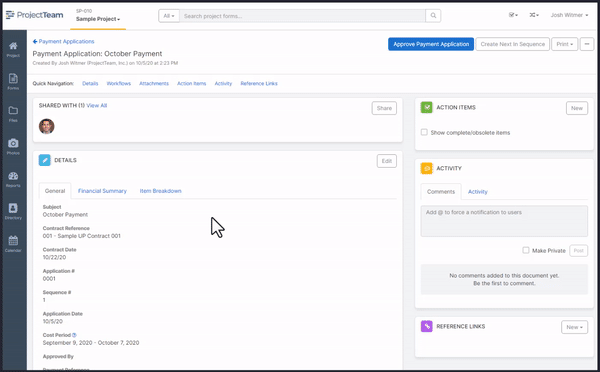 Share Rules
Note: Access to Share Rules is by request only. If you would like to explore setting up share rules on your projects, please contact your ProjectTeam account representative.
For organizations that want to make sure they have access to everything their users have access to, they can set up Share Rules. A few examples of Share Rules include:
Every time one of my inspectors creates a new field report, automatically share it to project managers.
Every time one of my project managers shares an RFI or a Submittal, automatically share it with the executive team.
Every time John Doe gets shared a Change Order, automatically share with my accounting team.
Share Rules can be configured by project administrators and can only affect users from your organization. To learn more about Share Rules, click here.

Custom fields screen
When adding new custom fields to a form, you will see a new field screen that shows icons and descriptions of custom field options instead of the old list view. The point of this screen is to help users identify the best field type for their needs in an efficient way.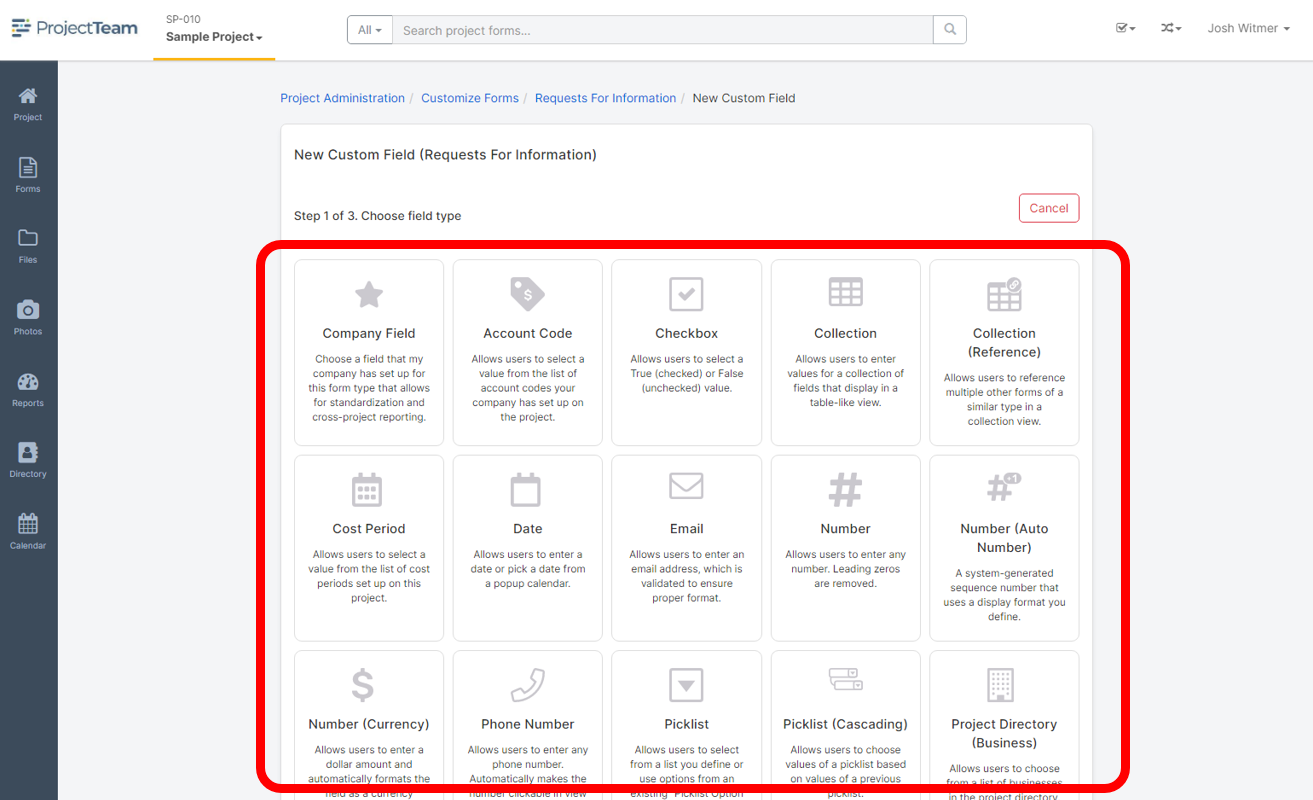 Other Changes and Bug Fixes
Moving the "All Users on Project" Share Group - We have moved the "All Users on Project" Share Group away from the default share screen when sharing forms, files, and photo albums. Many of our users asked for this change so that inexperienced users don't accidentally share to the "All Users" group without understanding the consequences. You can still find the "All Users on Project" option under the Options dropdown in the Share window.
Search Columns in Favorite Form Types - In the "Edit Favorite Form Types" window, you will notice search bars in each of the columns to help you find your forms quickly. You can now search for Form Type or Created By.
Payment Application Errors - We made many improvements to Payment Applications based on Unit Price Contracts to reduce the number of Invalid Calculation Errors users were seeing.