Photo Form Attachments tab
Inside of each project, users have access to a Form Attachments tab that shows all photos as attachments to all forms.
The Form Attachments tab is a read-only view of all photos that have been added to your project through forms. By default, the Form Attachments will not show any form types. Once photos are added to forms, then you will see form types appear.
Your Form Attachments tab view will only show form types to which you have access and that have a record with at least one attachment.
For example, by default the Form Attachments tab is empty: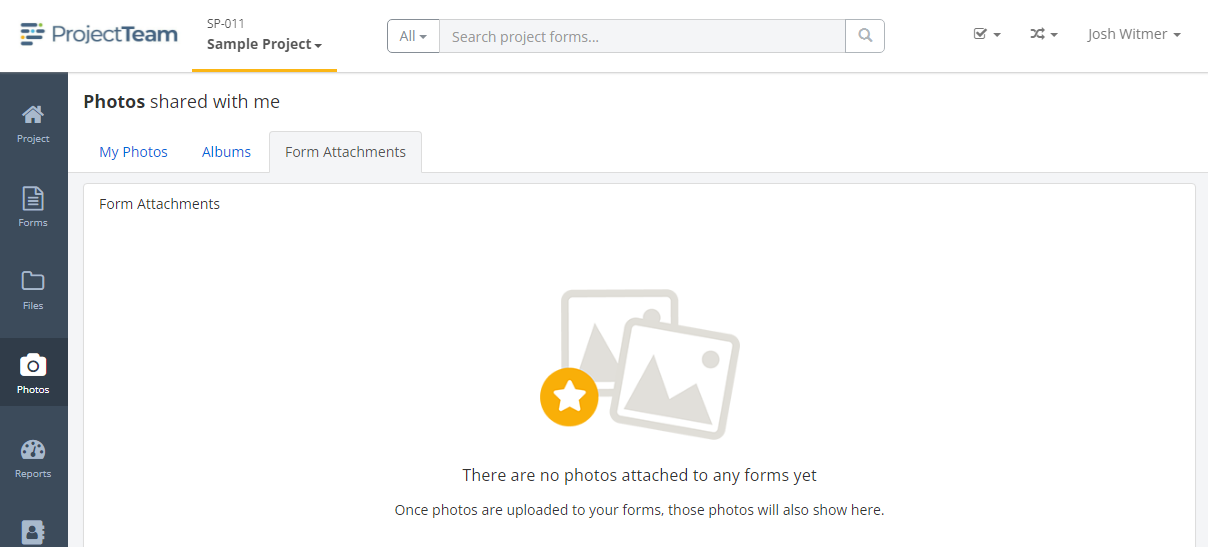 However, if upload a photo to any form, ex. field report: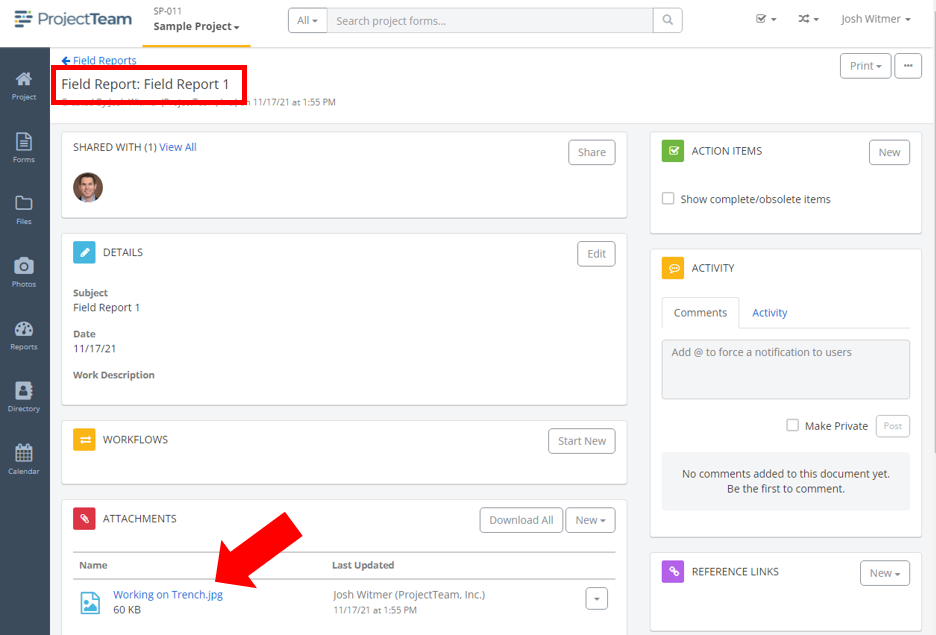 Then, you will see a box for Field Reports and your photos inside that view: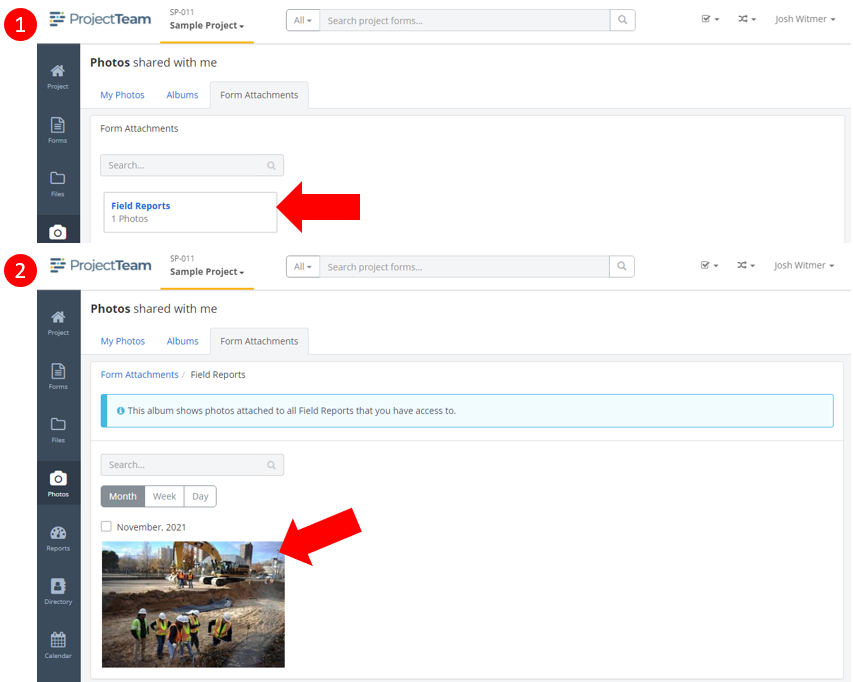 The Form Attachments tab is a great way to scroll through many photos and better understand the progress of the project over time.